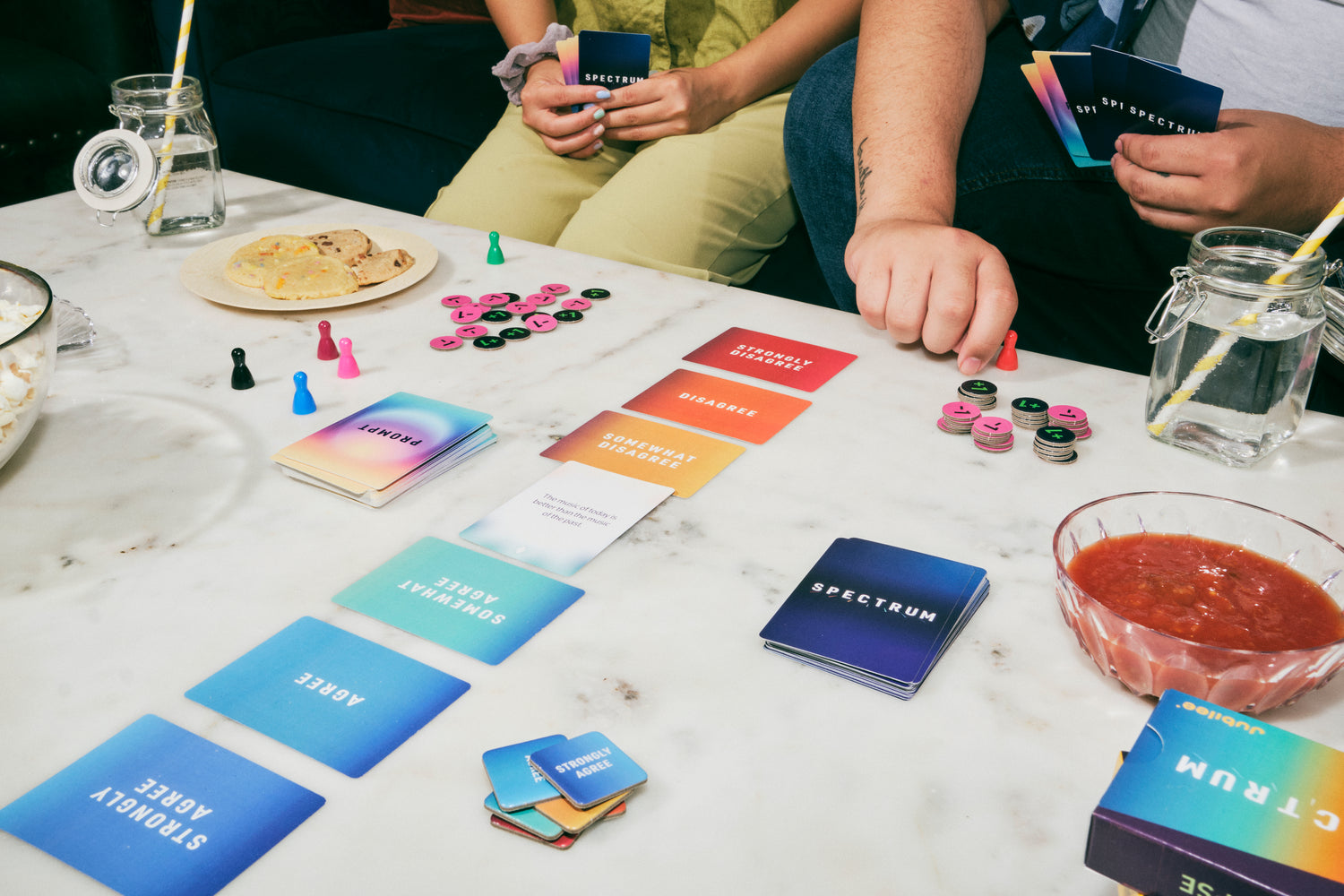 Spectrum Game
Get to know your friends better with our fast, fun social deduction game. Spectrum's wide range of light, deep and illuminating prompts will challenge your own opinions and biases, and maybe change a mind or two.
Where do your friends stand?
Where do you stand?
Buy Now
game night is about to get real...
How we got here
Spectrum is based on the viral show of the same name by Jubilee Media. After launching in 2018, Spectrum has gone on to rack up over 140 million views, and has been encouraging people from all walks of life to have deep, illuminating, challenging, and fun conversations ever since.
nsfw

NOT SAFE

FOR WORK (SPICY)

apocalypse

WHAT WOULD YOU DO TO SURVIVE?

blanks

WRITE IN YOUR OWN PROMPTS